Product Development
Phytomedic Labs is your dietary supplement R&D product development department at-large. Let us know the types of nutritional or dietary supplement products you need as well as their target applications, and we will do the rest. Our scientists will put their years of experience to bring you well designed prototype products for testing.
We will provide you with innovation, effectiveness, and quality.
Our job is to:
research the most up-to-date effective ingredients following your price and market considerations: in some cases, isolate and extract the ingredients

put them together in well-thought formulations

make the prototype products, and

together, we will test them for your target application(s).
We take the guess out of product development. Working with you, we would test the product(s) before you go to large scale production.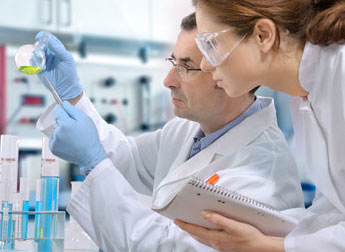 Once you are satisfied, we will work with our selected and audited GMP-certified, industry-leader manufacturers to assist you in producing high quality and effective product(s).
For more information on the products and to order, please fill out the registration form. If you have already registered, please login.
Technical Support
Phytomedic Labs scientists will work with you to develop well-researched scientific and clinical materials to help you train your technical staff and educate your sales representatives as well as your customers. Whether your customers are healthcare professionals or end-users, let our qualified scientists assist you with your education needs.
We are here to:
provide you scientific materials to incorporate into your marketing materials,
conduct seminars, webinars or one-to-one teachings to your key people
Our goal is to best support you so you can better educate your target market about the health, wellness, and nutritional benefits of your products.
Click here to contact us about your product development needs, as well as the possibility for private labeling. We have a flexible private labeling program.